Edmonds Facilitation provides professional facilitation expertise to leaders and teams seeking to work through challenging issues.
Effective teamwork is hard. Day-to-day pressures mean team challenges are often brushed aside. Perceived divisions and unclear goals decrease commitment, innovation and performance.
We exist to empower leaders and their teams to work better together, enhancing collaboration to release your team's full potential. Our facilitation services deliver a better result that is created, understood and accepted by the team.
Proven & Structured Process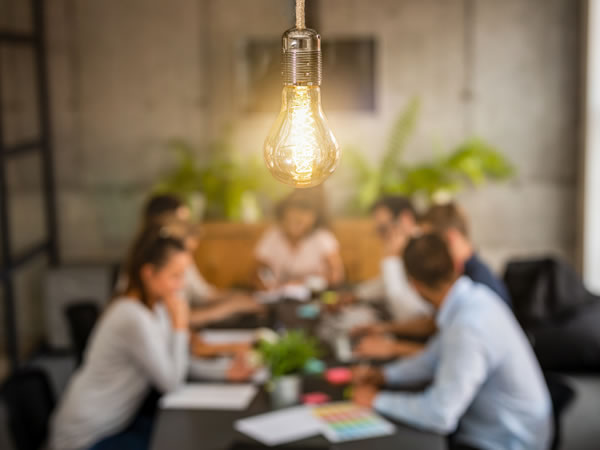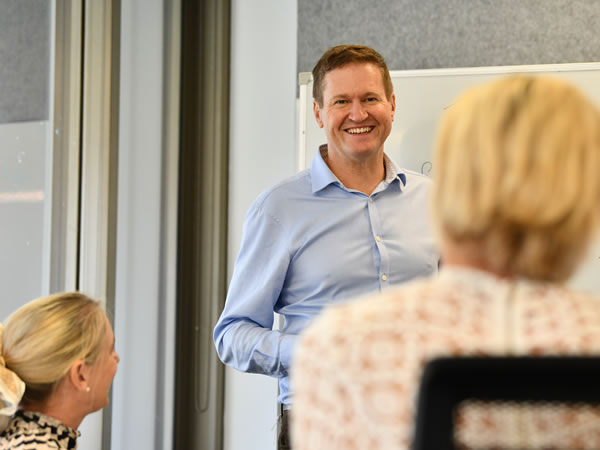 Customer-Centric Approach
We carefully guide the process and empower the group to be more effective and focussed, with an emphasis on open communication and trust.
Being external, we bring a neutral approach assisting the group to discuss, progress and take action on challenging issues.
At the heart of what we do is our customer centric approach. We are obsessed by aligning organisational promises with customer expectations. We inspire teams to orient around their customers.
Why do I need a professional facilitator?
A facilitated session is a structured meeting in which a facilitator guides participants through a series of defined steps to arrive at a result that is created, understood and accepted by all.
Client Testimonials
With Damien's support we brought together our interstate team to develop and clarify our business purpose and direction. Damien facilitated a series of exercises including virtual meetings to build greater understanding of team relationships and how these impact project delivery. I recommend Damien as a knowledgeable and skilled facilitator who energises and engages team members, enhancing team rapport for improved performance.
Damien facilitated a strategic planning exercise and brought together members from three separate teams to clarify the actions, behaviours and responsibilities for successful project outcomes. Damien was able to lead our people towards agreed objectives. He applied a range of techniques to foster collaboration and make discussions effective. As a skilled communicator, I thoroughly recommend Damien's services in designing and delivering engaging and results-focused workshops.
Damien facilitated two workshops to bring our sales team together. The workshops included fun and well-structured exercises to build group awareness and collaboration around customer understanding, nurturing sales leads, and effective communication. The workshops ticked all the boxes and I'm extremely satisfied with the benefits achieved.
Damien facilitated a one-day alignment workshop for one of our project teams in Queensland. The workshop was a fantastic opportunity to bring our people together and focus on the absolute alignment of our team. An outcome of the workshop was a draft project charter that crystallised our purpose, our desired outcomes, how we make decisions and the ground rules for being part of the team.

Damien facilitated an off-site workshop involving my whole management team. Over the course of a day, he ran us through our paces to discuss our unique philosophy of care. The various customer-orientated sessions helped me to gain buy-in towards implementing a strategic-plan which had been approved by Leigh Place's board. I thoroughly recommend Damien as an engaging facilitator for the aged care sector.

Damien facilitated two workshops for our team at Hayes Wines at a time when we needed to build consensus about our brand and its appeal to the Barossa – and wider Australian- markets. Damien is a talented communicator. These sessions were valuable to us and what came out of them has guided key business decisions.
From 2018- 2020, Damien Edmonds facilitated an annual team engagement and planning workshop. Our organisation was dealing with rapid business growth and the workshops brought team members together to develop corporate ambitions and team understanding. The workshops addressed what was working well, areas to improve, and actions to take forward. They strengthened team collaboration and addressed the required behaviours to deliver our customer promise.
See how Edmonds Facilitation helps leaders and their teams.